Gift Certificates
I have beautiful Gift Certificates available for all services. If you'd like to purchase one (or more), just email or call me. I can deliver them to you, or pop them right in the mail to your recipient.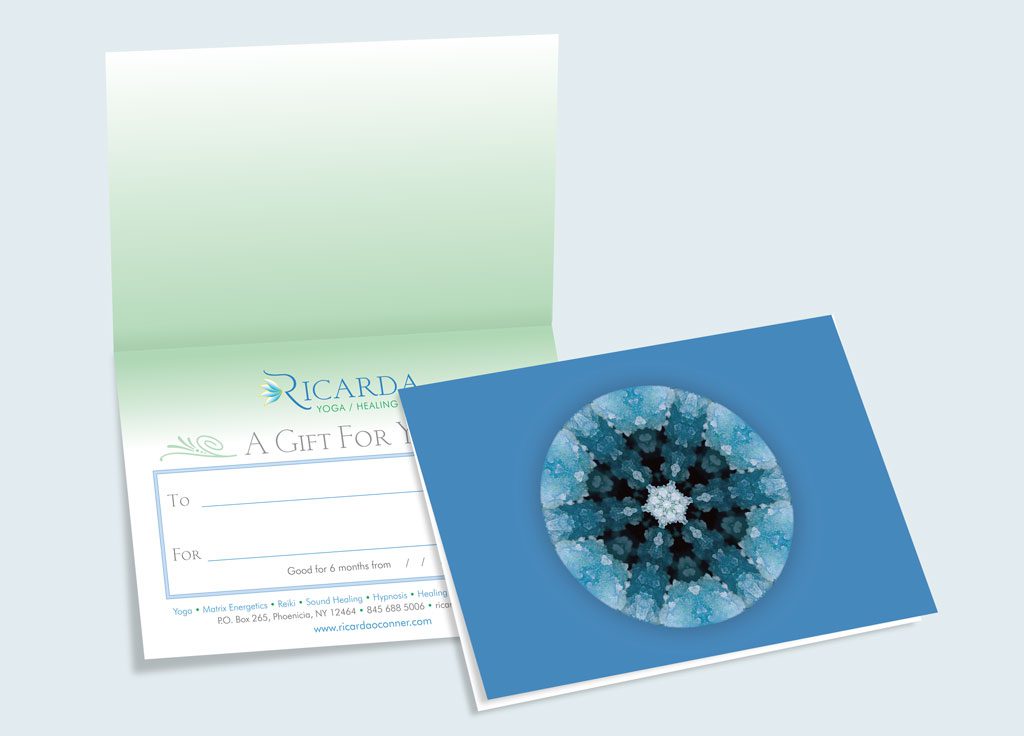 Yoga
Private Yoga Lessons
$100 single, $125 semi-private (2-3 people), and $200 for small groups (up to 10) in the workplace or for special occasions. Private lessons are one hour long.
Reiki, Matrix Energetics, Sound Healing or Hypnosis
In-person and phone sessions: First session $150 (90 minutes), subsequent sessions $100 (60 minutes)
Pets
If you come to me: $60
If I come to you: $75
Sessions with pets are generally 45 minutes long.
Sky Dancer: A Sonic Journey
Sky Dancer, composed for my four large gongs and collection of sacred instruments, brings you the therapeutic benefits of sound. Enjoy many layers of music during this multi-faceted journey. Approximately 60 minutes. In addition to the download option, Sky Dancer is also available as a physical CD. Call or email me if you'd like to order the CD.
Purchase download ($15)